YL Sacred Frankincense Essential Oil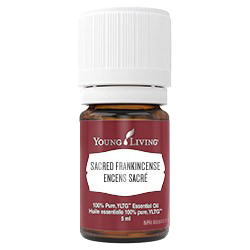 ---
Sacred frankincense essential oil comes from Boswellia sacra tree resin that is wild harvested and steam distilled at the Young Living farm in Salalah, Oman. This oil is ideal for those who wish to take their spiritual journey and meditation experiences to a higher level
In Aromatherapy can be used topically:
or inhaled can act as a nervine and calmative which enhances relaxation
to relieve minor skin irritation, cuts, bruises & burns
or inhaled to reduce the symptoms of cold & cough
Be sure to follow label instructions
Sacred Frankincense Label
How to Use
Topical: Apply 2-4 drops directly to desired area. Dilution not required, except for the most sensitive skin. Use as needed.
Diffuse, inhale directly, or dilute and apply topically.
Ingredients
Sacred Frankincense
---
更多相關產品