---
• Acne • Hydroquinone • Post-inflammatory hyperpigmentation
Post inflammatory hyperpigmentation (PIH) after acne is commonly seen and can be very disturbing psychologically. These brown spots may persist for months or even years. Hydroquinone, the skin bleaching agent, is the gold standard for treatment hyperpigmentation including PIH caused by acne. It can be used in age 13 or older. Hydroquinone is usually started when the acne is resolved. Suggested frequency of application is twice daily for 2 to 6 months. The skin lightening process occurs over 1 to 6 months. If there is no improvement after 2 months, hydroquinone therapy should be discontinued. Sunscreen with an SPF of...
---
• glycolic acid • Hydroquinone
Glycolic acid is a type of alpha hydroxyl acid (AHA) which is derived from sugar cane. It is commonly added to hydroquinone-containing products for the treatment of hyperpigmentation (dark patches of skin). Glycolic acid is used to exfoliate skin. This helps to remove dead skin cells and thus helps to improve the penetration of hydroquinone into the skin. It also helps to enhance the depigmentation effects. The study has shown that the combination of hydroquinone and glycolic acid is safe and effective in the treatment of melasma (a form of hyperpigmentation). While using glycolic acid containing products, avoid using other...
---
• Hydroquinone • hyperpigmentation • ingredient • skin whitening • skincare • sunblock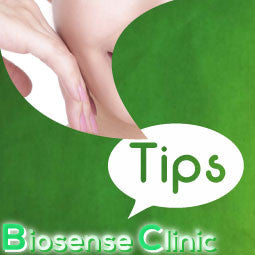 Throughout my clinical practice, I have come across many clients with various skincare concerns. "What do you recommend for the dark spots on my face?" is one of the most common questions I got. Evening skin tone and reducing pigmentation are always in trend regardless of age and ethnicity. Before making any suggestion to my clients, gathering pertinent information and medical history that could potentially cause the problem is important. What are the stimulating factors? / How does hyperpigmentation occur? Melanocytes are skin cells that produce brown pigment (melanin) which is responsible for our skin color. If melanocytes increase melanin...
---
• Hydroquinone • hyperpigmentation • Lustra Cream • newsletter • skin whitening • 維生素
Lustra is one of the topical skin bleaching creams that contains hydroquinone (HQ) as the key ingredient. Hydroquinone is a clinically proven depigmenting agent that is used to lighten hyperpigmentation, or dark spots and patches, age spots, and freckles, by suppressing the melanocyte production by inhibiting tyrosinase (the enzyme that makes melanin).