Complete Probiotics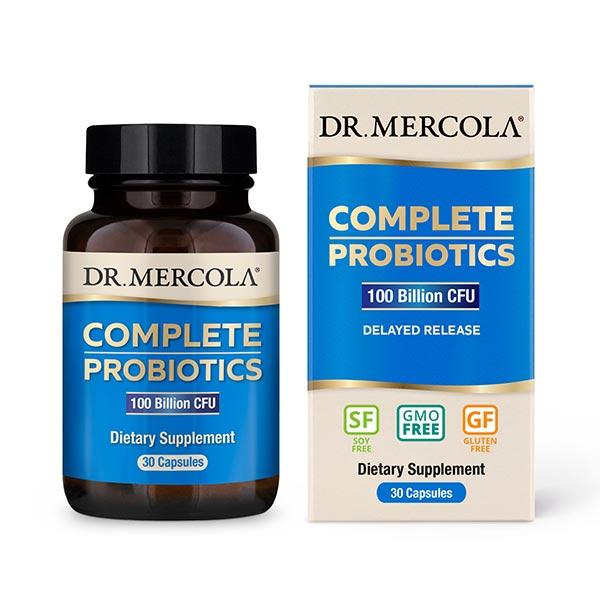 ---
Complete Probiotics
Today, more than ever, you need an effective way to help support a healthy balance of bacteria in your gut.
By nourishing and balancing your healthy microbiome with high-quality probiotics, you help support many key functions in your body – like digestion, absorption of nutrients, immune function, the actions of your genes, cellular health, a normal allergic response, mood, vaginal (Complete Probiotics for Women) and urinary tract health.*
In addition to original Complete Probiotics that supplies 70 billion CFU of beneficial bacteria, there's also an option for those who want a higher potency for even greater microbiome support: Complete Probiotics (100 Billion CFU).*
Suitable for both short-term use and long-term maintenance, higher-and be able to thrive in your intestines.*
Contains Fructooligosaccharide (FOS) as a form of prebiotics to help the probiotic bacteria grow and flourish in your body.*
Comes in patented delayed release capsules (DRcaps™) to deliver an extra layer of protection against harsh stomach acids, so the probiotics reach your small intestine – where they work best.
Has been independently tested to validate high-potency.
Does not require refrigeration, making it convenient and perfect for traveling.*
All Complete Probiotics formulas are made without bioengineered ingredients. Take control of your gut, and order your supply today.
*These statements have not been evaluated by the Food and Drug Administration. These products are not intended to diagnose, treat, cure, or prevent any disease.
---
更多相關產品